You are here:
Home
> Profile
PROFILE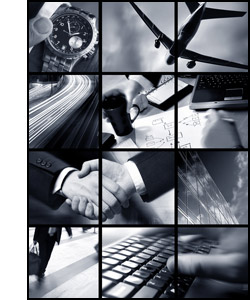 OUR MANAGEMENT TEAM
saproType was conceptualised, designed and is continuously being innovated by our experienced management team. This team is managed by the following members:
Dr Lynton Lurie, a Radiologist with 25 years of experience in private practice and attendant skills in practice management and the provision of quality service.
Doron Mansur, an Electronic Engineer with 15 years experience in running a successful South African business specialising in the field of voice processing technology.
As co-professionals we appreciate the need for quality products to be coupled with fast and efficient service.
OUR PROFESSIONAL TYPISTS
Our typists are of the highest calibre.
They have been carefully screened for typing quality, accuracy, experience, reliability, discretion and ability to produce work of the highest accuracy. They are also assisted by our system-incorporated medical, legal and management spell-checks. Because we monitor productivity, our transcription service can be up to 50% more efficient than employed staff.
You pay only for effective time!
Each typist has signed a legally binding Confidentiality Policy for the Use of Protected Health Information which details all the security precautions required.
QUALITY ASSURANCE
This occurs initially at typist level and is overseen by management. SaproTypists and transcriptionists are incentivised to limit errors.
OUR PROFESSIONAL PROOFREADERS
Include a medical specialist with medicolegal experience, a medical doctor and a other medical professionals. This gives saproType the competitive edge in medical proofreading which makes saproType a highly sought after market leader in highly accurate quality transcription of highly technical medical, scientific, pharmacology and pharmaceutical conferences and meetings.
OUR SUPPORT TEAM
Comprises highly competent experienced engineers and technicians who are specialists in dictation and transcription products hardware and software technology.